How to Create Online Resume and Get Noticed Instantly!
Submitting your job application is beyond just submitting your resume or CV, impressing employers with your job application is the essential goal that you need to achieve in order to get an interview invitation. The secret to impressing the employers? Your resume!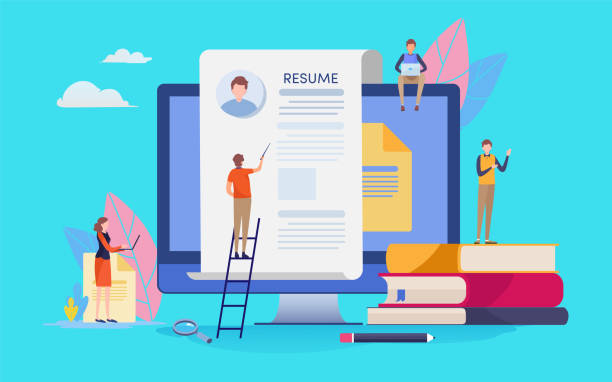 To get noticed instantly by employers through your resume might be complicated to some of the job seekers. Each SarawakJobs.com, SabahJobs.com, JobsBrunei.com & KalimantanJobs.com has now come out with a solution in creating an effective resume. Equipped with the latest jobs every day catering to your job search feed, all of our job sites are complete with the Online Resume, which allows you to create your own Online Resume and submit it along with your job application on each of our job sites.
Step-by-step to Create and Update Your Online Resume
1. On your DASHBOARD, go to 'Add Online Resume' to proceed in creating your Online Resume.
2. Alternatively, you can create your resume through this link: https://www.sarawakjobs.com/profile/resume/
***Please make sure you are log-in to SarawakJobs/SabahJobs/JobsBrunei/KalimantanJobs Account clicking on this link
3. On 'Add Online Resume' page, start by uploading your Profile Photo;
Ensure to upload a presentable and professional photograph
Preferable image size: 100 x 100 pixels | Format: JPEG / PNG
Avoid low resolution or unclear image
4. Under the Profile Info, proceed to fill in;
Your Full Name (Ensure there are no typo and avoid using nicknames)
Include your Career Objective & Summary
Choose your Professional Category from the dropdown button (Education major / current industry)
Key-in your desired salary
Choose your Highest Education level from the dropdown button
Choose your Birth Year
5. Proceed to fill in your Contact Details;
Include your latest Email Address (ensure to use valid email address)
Include your Telephone or Mobile number (ensure to use an active number)
6. Choose your Nationality and Location from the dropdown button
Note: From the dropdown, select one that best describes your Current Place of Residence and Nationality as per below format:
State, City, Country (Example: Sarawak, Kuching, Malaysia)
7. Under the Skills & Specialties section, include;
Soft Skills: Personal habits and traits that reflect your working behavior, i.e: Integrity, Dependability, Excellent Communication skills, etc.
Hard Skills: Technical knowledge or training that you have gained through during your studies and working experience, i.e: Database management, SEO/SEM Marketing, Statistical analysis, etc.
8. Choose your Spoken Language
9. Include the latest Education qualification information in the Education section. Include details of your education, including details of your qualifications and schools/universities attended.
10. Include the latest Working Experience information in the Experience section. Include detail your work experience, including details on your employers, job roles and responsibilities.
11. You may also upload your CV or any supporting documents (in Word doc or PDF format) on the Upload CV section.
12. Click Save to complete your online resume.
13. Once your Online Resume has been created, you are able to edit your online resume. From your Jobseeker Account, go to Edit Your Resume
Tips: Once you already have your online resume on your account, you DO NOT require to create/upload your resume every time you submit a job application on SarawakJobs.com.
With all the simple steps above, voilà, there's your Online Resume (refer to below image for example)